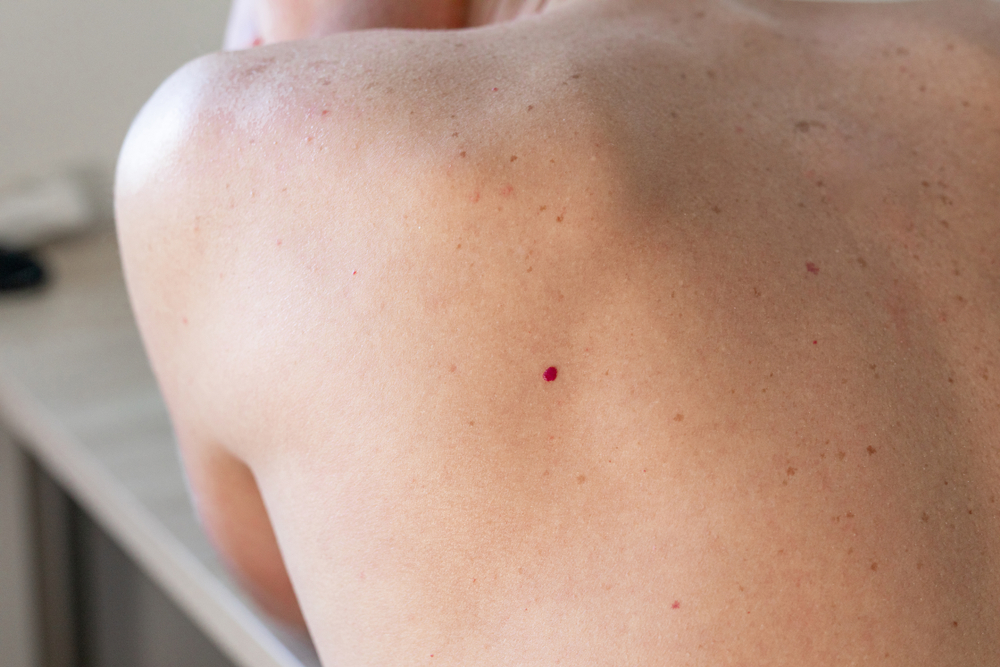 Angioma in Acworth, Georgia
No one likes the look of spots on their skin. Not all spots are the same, and you might be confusing your angiomas with other skin conditions.
If you're curious about whether or not you have angiomas, and how they're treated, take a look at this quick guide.
What Are Angiomas?
They are actually several kinds of angiomas. They are a skin growth that is made up of small blood vessels, and can be found anywhere on your body.
Cherry angiomas are usually due to aging, but no one knows their true cause. Spider angiomas are common in childhood and pregnancy.
Most angiomas are harmless and do not need to be removed to improve your health. However, many people choose to remove them for cosmetic reasons.
How Are Angiomas Diagnosed?
A dermatologist can usually diagnose an angioma by looking at it. However, if it is bleeding or acting unusual, they will most likely do a biopsy to be sure it isn't something serious like skin cancer.
Sometimes, large numbers of angiomas can signal liver damage. So, your dermatologist may recommend blood work, too.
How Are Angiomas Treated?
Angiomas are very easy to treat. Your dermatologist may use an electric needle to destroy the blood vessels, liquid nitrogen to freeze your angioma, or a laser treatment.
Each method has similar discomfort and is done in the office. The best way to know which procedure is right for you is by scheduling an appointment with a board-certified dermatologist.
Where Can I Get the Top Angioma Treatment in Acworth, Georgia?
At Acworth Dermatology & Skin Cancer Center, we are results driven and want to make your skin look beautiful. It doesn't matter what skin condition you have, we can diagnose and find treatment for it.
To ask questions about removing your angiomas, call us today at 678-505-8030 to speak to a professional dermatologist in Acworth!